The SME Digital Health Index 2018 provides an analysis of usage and attitudes towards digital assets by SMEs. This year, we surveyed 1,000 SMEs rather than 500 in two biannual waves as we did in previous reports. We believe this new annual format will give us a greater insight into the business landscape and allow for more comparable year-on-year data going forward.
A key component of the report is our newly developed Digital Skills Assessment framework. This is a new approach to measuring and analysing SMEs' digital skills. We award an overall grade for SMEs' ability to communicate with their customers online, facilitate transactions, and enhance or 'boost' their online presence.
The results are intriguing. While more SMEs have digital assets than ever before, e-commerce adoption remains low.
Key findings
Ireland's Digital Skills Assessment
The majority of SMEs are relatively good communicators online. However, only a third achieve an A or B grade in transacting online and less than 2 in 10 SMEs are boosting their online presence. These grades demonstrate that SMEs need assistance in getting digitally upskilled in order to compete in the global marketplace.
SME attitudes to digital
More SMEs have websites than ever before (72%). Crucially, almost three-quarters of these websites are optimised for smartphone viewing. Today, the majority of web traffic originates from mobile devices. Customers demand a positive user experience that is in line with their browsing habits.
However, just 3 in 10 SMEs can take sales order through their websites, despite e-commerce being worth €12.3bn to the Irish economy. SMEs need to respond urgently. Consumers will shop with rival businesses or foreign retailers to find the goods they want.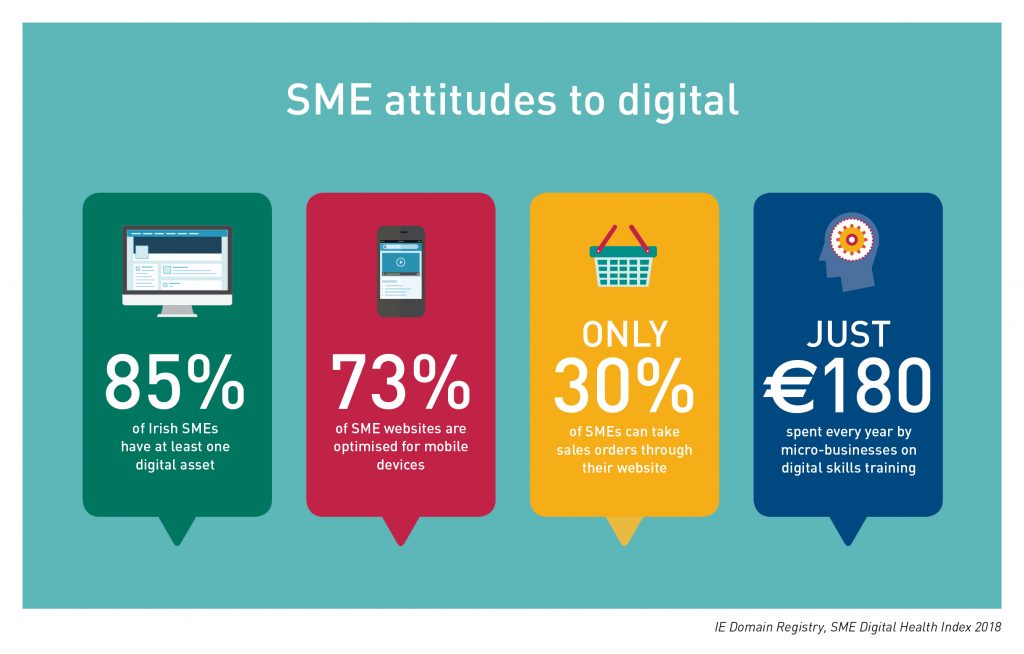 The benefits of an online presence
89% of SMEs say their website plays an important role in driving new business. At the very least, a website is a digital business card that allows customers to learn more about their products and business. With e-commerce, a website can become an online store open 24/7.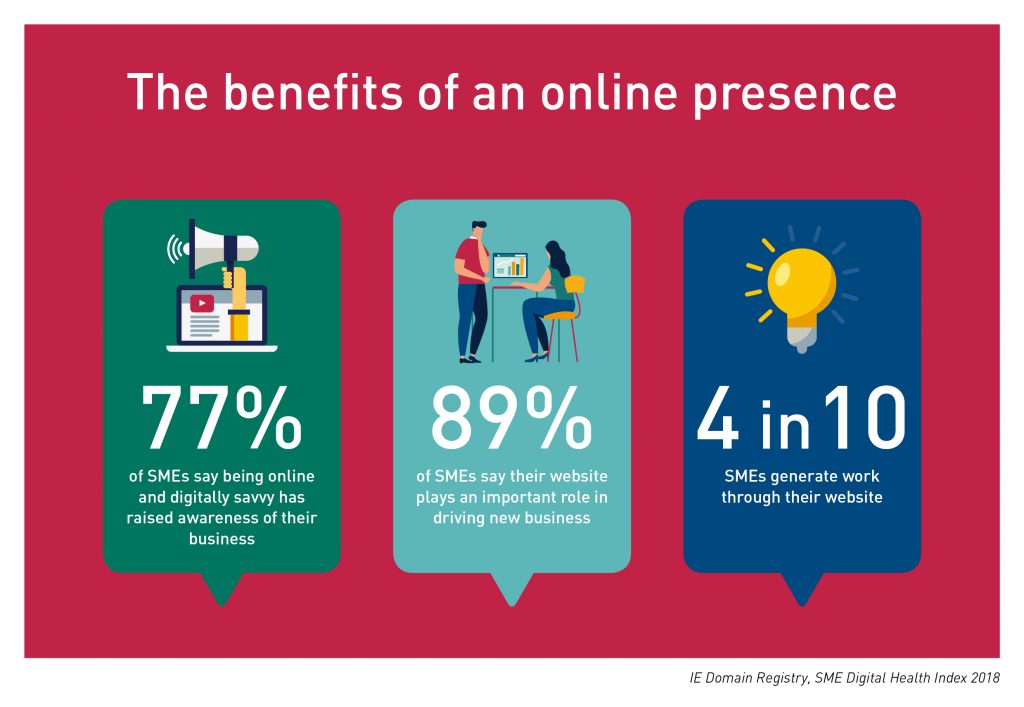 The barriers to doing more online
24% say lack of time is a barrier to doing more line. Running a small business is no easy feat. With so much to do, digital planning often falls by the wayside. In reality, building a website or adding e-commerce has never been easier or more affordable. SMEs need to have their misconceptions about online investment challenged.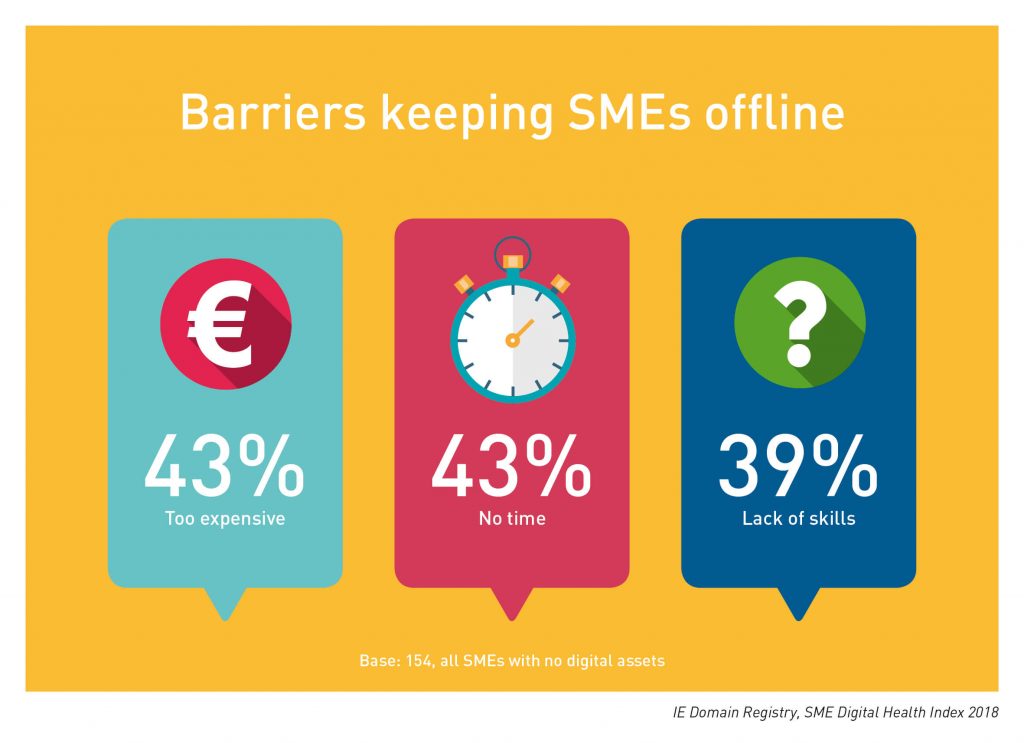 Supplementary Appendices
This contains all supporting graphs and can be downloaded separately:
Regional factsheets
Download your region's factsheet:
Previous Digital Health Index reports