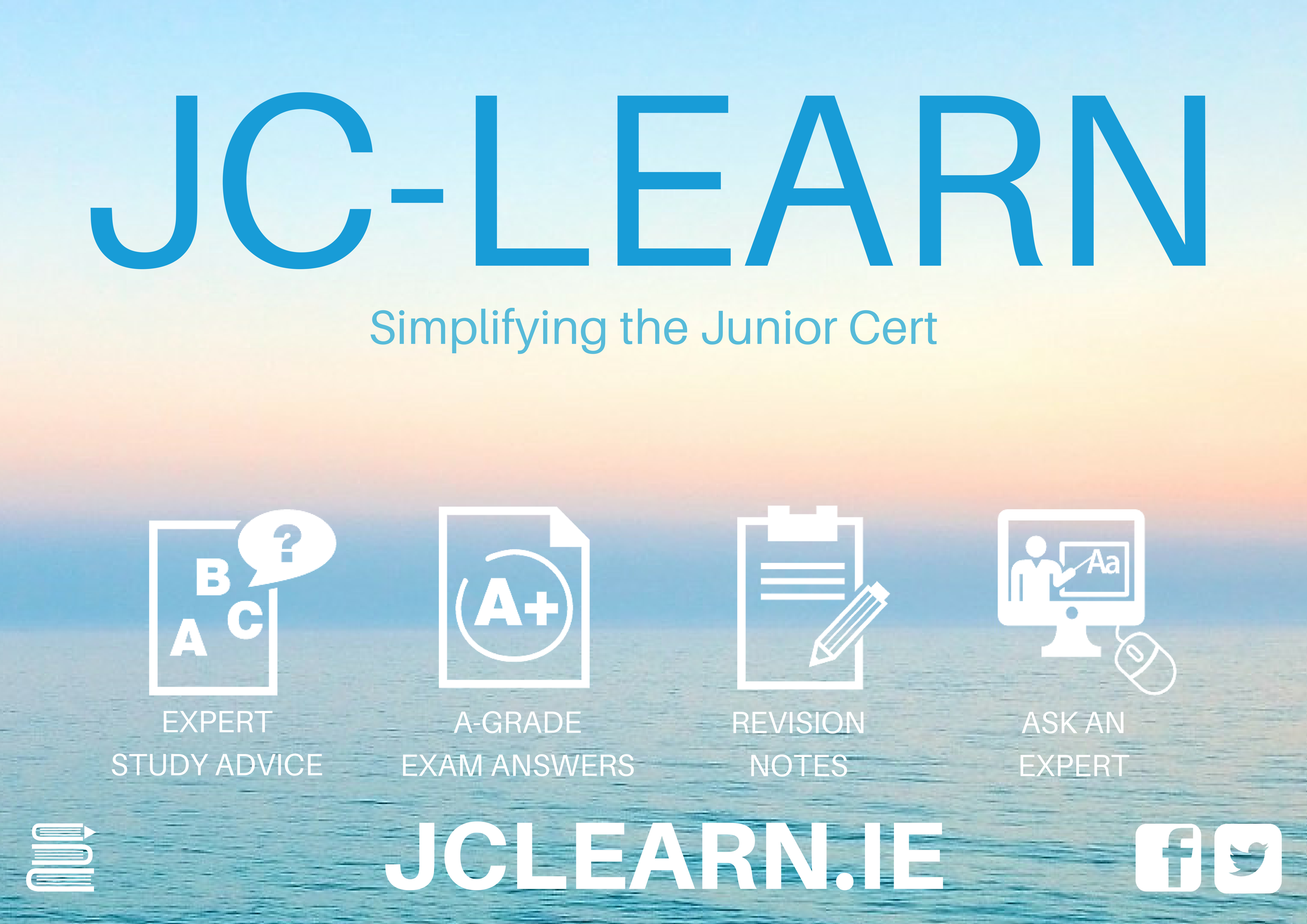 Author: Melissa Nangle
Title: JCLEARN.ie
Company Pitch
Description:
Did you hate studying for State exams? Good thing we built JCLEARN.ie.
JC-Learn is an online study resource built by three 16 year old students who received a combined 30 A's in last year's Junior Cert. The easy to use and mobile responsive website offers a cheap solution to students who are struggling to revise for upcoming state exams. JC-Learn is a membership based website, students sign up for a full membership to access all content for €20 per year or the 14-day free trial.
Our goal is to simplify the studying experience for students providing everything they need in the one place. This includes over 300 documents of revision notes, A-grade past exam answers and expert study advice. The site also boasts an active blog, live chat line for any student who has a question and a new feature which allows students to easily access State Examinations material. Current content is across 11 Junior Certificate subjects with plans to expand into the Leaving Certificate.
Thousands of students are already making use of JC-Learn. The content is quality assured and has a proven track record as the founders wrote all the content. JC-Learn also saves students time as we cut out content that is not exam relevant.
Voting for JC-Learn in the OPTIMISE fund would mean the world to us! As teen entrepreneurs we don't have some of the resources adults do. Help from the IEDR would make JC-Learn a better study hub for all Irish students.
URL: