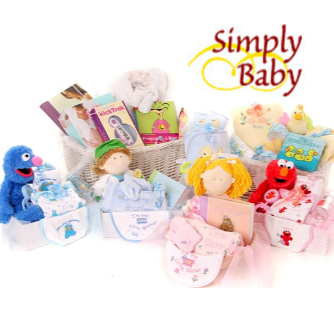 Author: Melissa Nangle
Title: SimplyBaby.ie
Company Pitch
Description:
SimplyBaby.ie, one of the 1st & original baby-gift pioneers, has been online since 2005 and is in need of a facelift and some digital TLC.
All our gifts are chosen with care and personalised with love. You choose your gift and we do the rest…. making sure every detail is perfect, down to the last ribbon curls and handwritten cards, so that you are confident your gift arrives as if you'd wrapped it yourself.
Why vote for SimplyBaby.ie??? Indulge our sense of whimsy below, as we tell you….
So I'm pitching for your vote And there's one thing you must note
I'm out to OPTIMISE and seeking out your aye's
To make the most of our brand with the IEDR's hand Helping us expand to tell more about our brand, Enhances SimplyBaby's presence, resulting in more presents. So babies 'round the world, with hair that's straight or curled Will be enjoying all their gifts Wrapped with love & a kiss. Breakfast sets & cuddly toys, Christening gifts for girls & boys, Taggies or photo frames, All engraved with their little names. So once again please note, as for me you cast your vote, Give us your number one by finger or by thumb Then encourage all your friends to help us reach the end By winning this great prize And be fully OPTIMISEd!
URL: