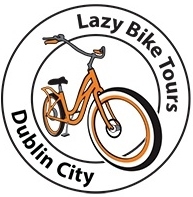 Author: Melissa Nangle
Title: LazyBikeTours.ie
Company Pitch
Description:
The Lazy Bike Tour Company is Dublin's first dedicated electric bike Tour Company. We use state of the art electric bikes which we have imported especially for our tours. Our bikes are California cruiser styled bikes and did we mention they are all a vibrant orange!!!
We spent nearly two years researching bikes to find the right bike to make the experience of riding an electric bike as fun and as safe as possible.
Our tours are a mixture of historical facts, fun interesting stories of Dublin and the characters that lived in the city. Our aim is the make the experience of taking a tour with us one of the most enjoyable activities that you can do in the city and also give visitors a real feel for Dublin as well as giving them a good orientation of the city. We also hope when they have finished their tour with us that they feel they can jump into the city and explore all it has to offer.
Like most business we are good at some things, ok at a few things and bad at the stuff we should be good at. Our weakness is our website and our general online presence. This is an area we need help with as we should be good at because it is where most of our customers will find us.
URL: