Accredited Registrar List
Accredited .ie Registrars are companies, organisations or individuals who have proven knowledge and expertise in managing .ie domains on behalf of you, the registrant.

Since 2000, Gandi has offered domain name registratration services. It provides extensions and continues to add extensions on a regular basis. We have offices in France, the United States, Luxembourg and Taiwan.
Buy Now

InterNetX GmbH was founded in Regensburg, Germany in 1998 and is one of the largest providers of domains, web-space and hosting products for resellers.
Buy Now
Dbahost.ie is the hosting brand of DB Alliance, one of the leading hosting provider's in Ireland. We deliver a broad range of specialist services to an international customer base.
Buy Now

Irish Domains have been providing domain name and web hosting services since 1999. As a leading Irish Web Host, we have built a solid reputation that customers can rely on.
Buy Now
United-Domains AG is an ICANN accredited registrar, with over 15 years of expertise in domain name registration. We support over 1.5 million domain names for more than 300.000 clients.
Buy Now

Silkweb have been securing Domains since year Dot.
All our Web services are tailored to your needs.
We Plan. We Design. We Create. We Make. We Care.

Buy Now

Our suite of services is designed for website owners of all sizes with domain management, trademark protection, DNS management, hosting, and even more domain related services.
Buy Now

Spiral Hosting is a leading hosting provider of Internet hosting solutions and domain registration services. Since 1998, Spiral Hosting has combined technical skills, superior customer service and outstanding up-time. You can rely on our talented, friendly and enthusiastic team around the clock to ensure that your website has the best possible home. - Web hosting that doesn't bite!
Buy Now

Beecher Networks is an Irish-owned web and internet consultancy based in Cork city. We develop and manage websites, host web and email services, register domain names and manage dedicated and co-located servers.
Buy Now

At Register365 we pride ourselves on offering online solutions for everyone, whether you're an individual, business, reseller or developer. Our products are designed to help you to succeed online.
Buy Now

eTailor provides web development services for SMEs. Our services include website production, maintenance and updating; hosting and domain registration; online advertising and marketing through SEO, email and Google Adwords.
Buy Now

Established in 1999, Insight are a leading Irish domain registrar, offering a wide range of web services. An award-winning web development company and one stop shop for Irish businesses.
Buy Now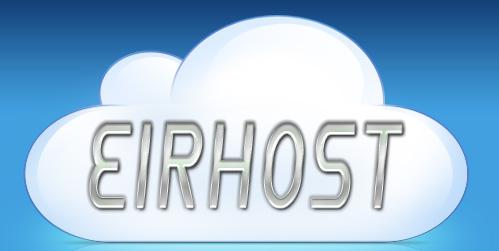 Eirhost Web Hosting provides free .ie domain registration when ordered with hosting. We offer fast friendly technical support 24/7 with a fast response time.
Buy Now
Hosting Ireland offers fast affordable online registration for .ie domain names both single and multiple year registration.  DNS management and domain redirects are included.  Free telephone and email support.
Buy Now

The Design Pool is a web design & social media marketing company based in Dun Laoghaire. We have been building websites for companies of all sizes in all business sectors since 2001.
Buy Now