Setting up shop online – Top Tips
Online spending is on the rise in Ireland. From our previous research for the Digital Health Index and as discussed in our recent blogs, this presents a huge opportunity for Irish businesses. People want to buy when it suits them, from wherever they are, so it's crucial that you offer them the opportunity through your website.
For some, the idea of setting up an online store can be off-putting as there is a preconception that this involves a lot of work. However, there are various options available to suit different types and levels of eCommerce solutions.
In this blog we're going to give an overview of three ways that you can introduce online payment/purchases on your website.
Set up 'Buy Now' buttons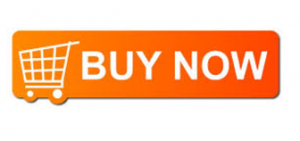 This is the most straightforward way to get started with online payments. You place a 'Buy now' button on your website, and the payment is made through either PayPal or Google Checkout. First, you need to open an account as a merchant with one of these two providers and follow their instructions on how to easily incorporate payment functionality on your website. Screenshot below shows what happens via Paypal: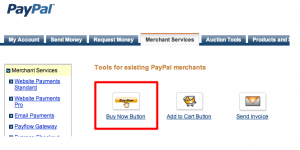 With this method, there are no set-up or monthly fees and you will get paid quickly. However, there is a small cost per transaction and there is no automated stock management.
In general, this approach works well when there are relatively low sale volumes. With a larger product line, it may be cost prohibitive to apply 'Buy now' buttons across a huge range of items on the website.
Setting Up a dedicated eCommerce Website
You can set up eCommerce functionality directly on your site so that transactions take place within the website.
This is done by building it on an online selling platform like Shopify, Magento or Weebly.
Platforms like these give you design options – you can choose and customise your own theme and apply relevant eCommerce functionality to the site. So in this regard it's ready made for you to tweak and amend to your own branding. The basic functionality will be there already, for example a database which stores product information and an online storefront with commonly understood terms like 'shopping cart' and 'checkout'. There are more advanced versions available, which will have richer order/stock management functionality, and can be linked up with your own financial systems and will offer full web analytics.
Selling through Marketplaces
A marketplace is an eCommerce site that allows multiple brands to sell their products on the same website, for example Amazon or Ebay. As these are established platforms, you benefit from their scale and credibility and you will gain access to a large market. Selling through an established marketplace can be a great way to get started online. However, the marketplace fees can be costly. Also, as the site is branded with their logo and style, you are losing the opportunity to promote your own brand.
Happy Selling!
Have you got your tickets for our upcoming Internet Day yet? We'll be exploring the latest trends and opportunities for everything online. We'll have talks from digital disrupters that are using technology to transform the customer experience. Not to be missed!