What's the value of a website?
Getting online is a crucial part of growing your business. A modern, well-designed website can help you market your products and services, attract new customers and drive revenue growth. An e-commerce enabled website is a digital shopfront, allowing you to sell to new and existing customers at home and abroad.
Here are some key findings from our research.
You can earn more money
Having a website can improve your turnover. According to our Digital Health Index, digital-savvy Irish SMEs take home, on average, an additional €26,825 a year by selling their products and services on their website. This figure is up 12% in one year and we expect it to continue growing.
78% of SMEs said their website was important in generating new business and sales.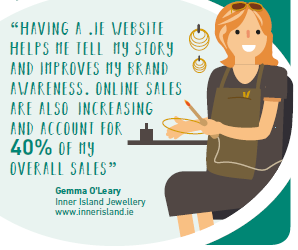 Don't rely on social
Building a presence on a third-party platform is like being a tenant is someone else's online home. Businesses do not own their social media presence and platforms can, at any time, limit, restrict access or charge for services.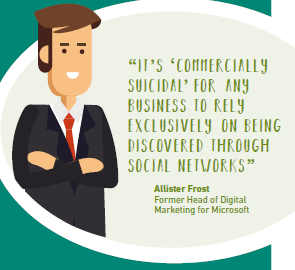 Initially a business page on Facebook could reach 100% of its followers organically, but this has fallen to as low as 1%.
Be where your customers are
Irish consumers are well-accustomed to buying goods and services online. Two-thirds are more likely to purchase from a business that has a website and nearly three-quarters feel it's important to buy Irish.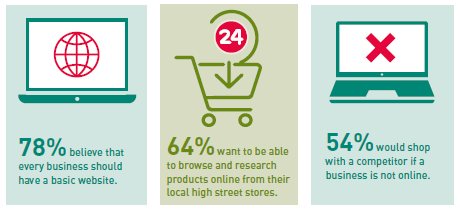 How to set up your website
The first step is to register your .ie online address which is easy and fast to do so.
– Check if the name you want is available in the search bar at the top of this page.
– Choose an Accredited Registrar – a company through which you register, pay for and manage your domain name.
– Complete the Registrar's online application form, 'snap and send' your supporting document and you're done! New customers only need to send one document proving a connection to Ireland. Returning customers can avail of FastPass and do not need to re-submit any documents.
See how to register a .ie domain page for further information.