In our latest Q4 2017 dot ie Digital Health Index we record our highest ever score, 49.0. This has been driven by SME's increased use of certain digital assets, particularly websites, social media platforms and data analytics software. SMEs are also more confident in the quality of their digital assets and recognise the positive contribution an online presence makes to their overall success. While only 40% of those with a website can take sales orders, it is a noteworthy improvement on just 30% in the last wave of research, indicating that SMEs are realising the benefits of selling online.
Despite these improvements, most SMEs are still not engaging in e-commerce. Irish consumers are not waiting for SMEs to digitise their sales offerings: more than half (54%) would shop with a competitor for the same product or service if their preferred retailer was offline.
The research, commissioned by IEDR and undertaken by Ignite Research in October 2017, measured the health of 500 Irish SMEs' digital presence by analysing the number of digital assets (like websites, apps and social media accounts) owned by them, and their perceived quality. Key details are highlighted in the infographic below and you can view and download the complete Q4 2017 dot ie Digital Health Index here.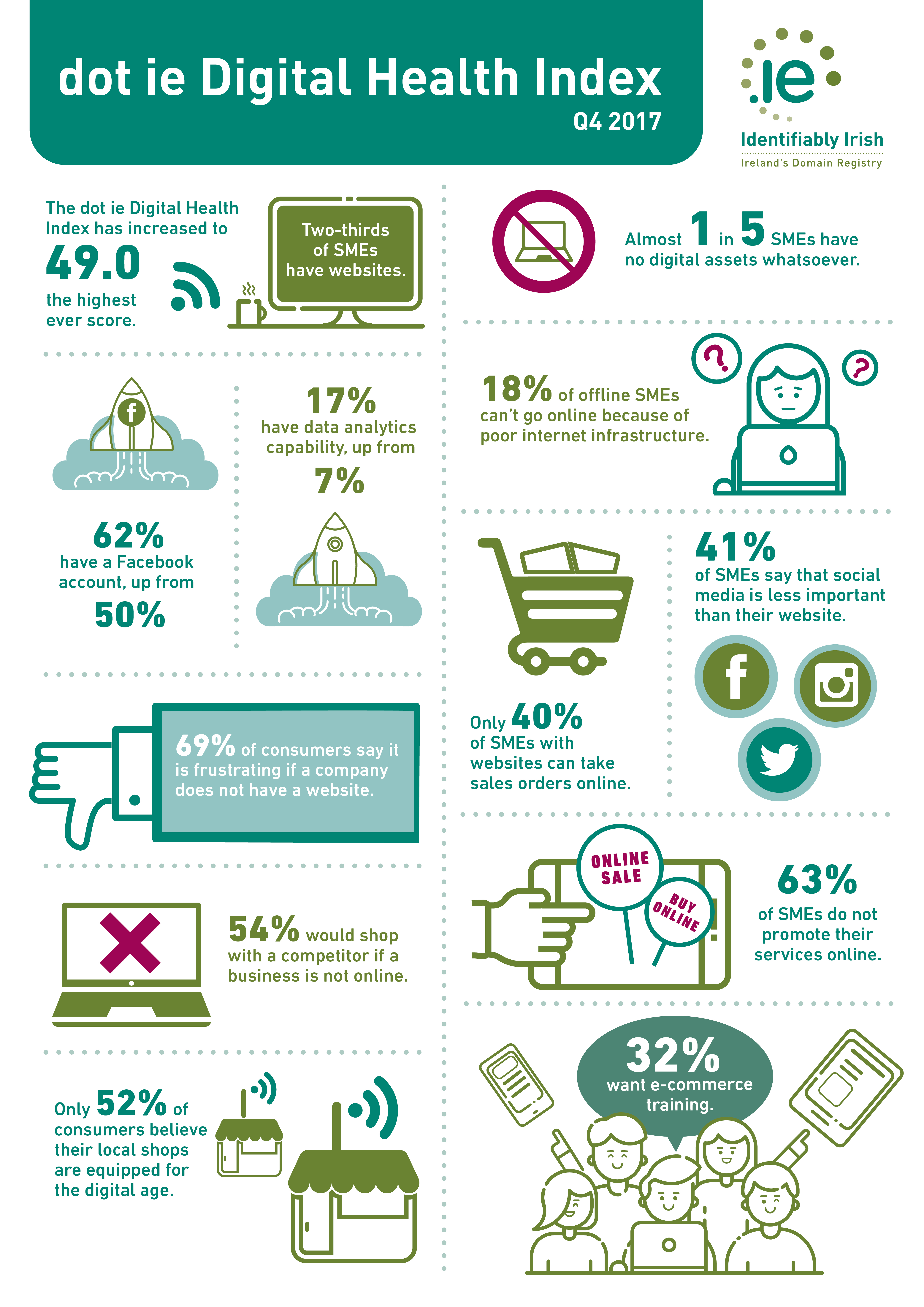 To date, we have completed seven waves of research, each with the same objective of exploring, examining, analysing and tracking how Irish SMEs engage and interact with their online markets. Of those SMEs surveyed, 86% were micro-businesses of less than 10 employees, with the remaining 14% of respondents having between 11 and 50 employees.
Previous Digital Health Index reports: