Our OPTIMISE 2016 shortlist has been chosen by our judges and voted for by the public, click here to see who won. 
Background to OPTIMISE
Recent research undertaken by IEDR into Irish SMEs and Micro-Enterprises online presence and e-commerce capabilities has found that the vast majority of companies are not fully utilising the Internet or online sales opportunities to drive growth in their businesses.
IEDR's Digital Health Index surveyed 500 Irish SMEs and micro-enterprises across three separate waves of research and found that only 25% of Irish SMEs with a website can process payments online and only 29% can take sales orders online. The good news is that the IEDR e-Commerce Website Development Fund, OPTIMISE, is here to help.
OPTIMISE works with business owners to plan, develop and implement significant web enhancements and e-commerce capabilities to their existing websites. Now, entering its sixth year, the Fund has thus far provided technical and marketing consultancy, training and web development services to over 75 Irish companies.
More details of the findings of our research can be found in the below infographic: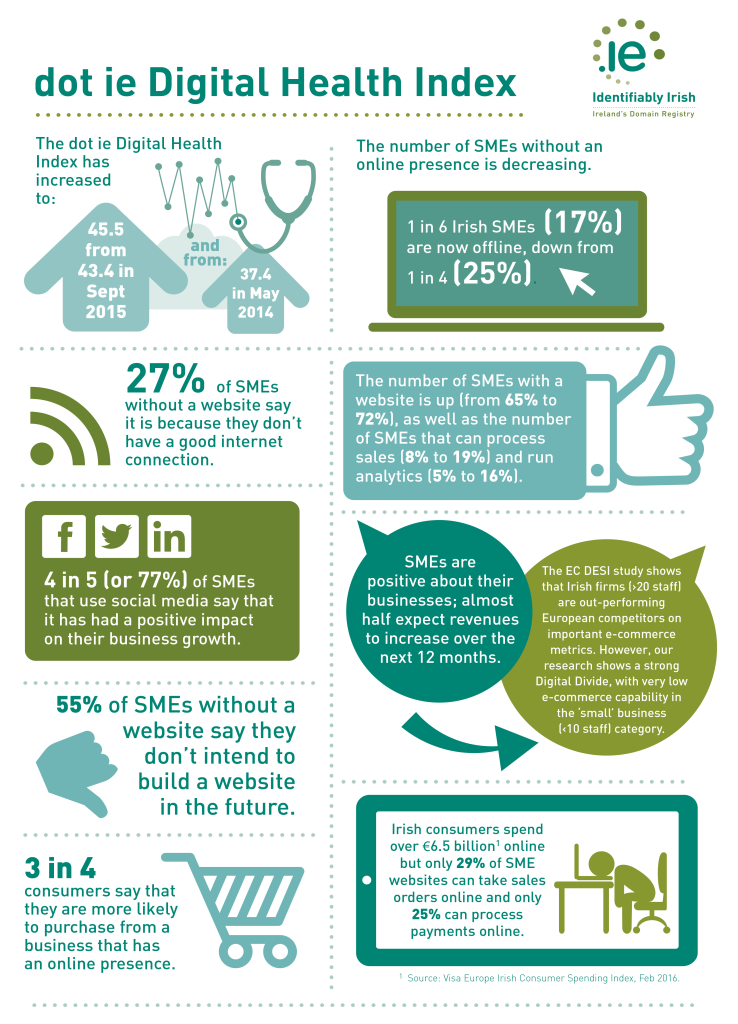 The videos on this page will tell you more about the Fund and show how some of OPTIMISE winners from 2011 to 2015 have made the Fund work for both themselves and their businesses.
For further information please browse our Case Studies section.
 The winners of the 2016 OPTIMISE Fund are: